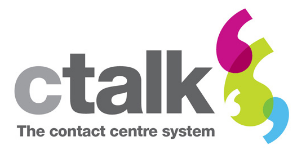 Ctalk specialises in Inbound and Outbound Contact Centre services. Ctalk provide solutions encompassing the following technologies: ACD; IVR; Speech Recognition; Automated Email Distribution; Web Chat; Outbound Dialling; Call and Screen Recording; CRM/Database Integration; Supervisor Monitoring and Analysis tools; Remote Home Worker capability and a Comprehensive Reporting Suite.

Avoira are the UK's specialist Xdroid partner delivering cloud-based Voice Analytics solutions to contact centres of all sizes, processing 100% of customer interactions with in-built artificial intelligence that ultimately streamlines processes and results in greater customer satisfaction.

Our mission is to empower all organizations to build great Customer Experiences.
We are a global provider of omnichannel contact centre solutions. Our solutions help organizations, regardless of the sector, unify all customer interactions and become more customer-centric.

CallMiner is the recognised industry leader in AI Fueled Speech Analytics with a broad suite of post contact, real-time and multi-channel products driving sustainable ROI by improved agent performance and ideal contact centre outcomes.

With 30 years' experience as a Customer Service Centre of Excellence, located in the hub of the Mediterranean, Centrecom offers a variety of BPO solutions specialising in multi-lingual and omni-channel Customer Support Services, Back Office and Document Management Services, KYC and Fraud Prevention Services, and much more.

Recruiting made easy. With thousands of skilled Cooplers on our platform, Coople connects people with companies looking to recruit flexible, part-time and long-term staff.

Our goal is to make engagement easy for clients and their customers. Content Guru delivers cloud communications solutions that help organisations provide the best customer engagement and experience.

Omnichannel Contact Center as a Service (CCaaS).
For 25 years providing cloud contact centre solutions, our consulting, professional and managed services turn our clients' complex customer engagements into powerful connections.

Talking to your customers and your teams has never been more complex. Or more important. From a web search to a web chat; from a voice call to social media – you need to be able to handle them all, from one central view. Join those dots with Daisy Corporate Services, and watch your levels of cohesion soar.

Diabolocom offers an omnichannel augmented customer interaction management solution in the cloud for customer service and sales teams. Thanks to its fast-to-deploy, intuitive interface, and local business support, Diabolocom enables companies to offer superior customer experience and improve their operational efficiency.

For companies operating legacy or multi-vendor on premise contact center solutions, there are resource and infrastructure burdens. Enghouse Cloud Contact Center requires almost zero IT resource and no infrastructure investment.

Foehn provides cloud contact centres and unified communications to the private and public sec-tors.
In addition to our cloud contact centre products, we combine a full range of telecommunications products and professional services for the complete solution.

Genesys® powers the world's best customer experiences, across every channel, on-premise and in the cloud. Great business outcomes and lasting customer relationships begin at genesys.com

A global leader in business process management (BPM) and optimising the customer experience lifecycle, HGS is helping make its clients more competitive every day.

Transform your contact centre with IFS Customer Engagement: combining Omni-channel contact technology with Customer Service CRM software in a uniquely configurable, AI-powered agent desktop.

With innovation in our DNA, we deploy pioneering solutions to help create the smartest, most efficient Contact Centres in the world. Optimised hubs that offer a more satisfying, more cost-effective customer and employee experience.

Leading global Customer Experience Insight company providing unified solutions across email, web, phone, embedded, IVR, QR, SMS and over 25 Native languages. Turning insight into action through real-time dashboards, reporting and analytics.

Next Generation, complete contact centre solution. We specialise in contact centre software built by industry professionals giving you a better by design solution.

Odigo helps large organisations connect with individuals through world-class, cloud-based contact centre solutions. Our cutting-edge, proprietary technologies enable a seamless, efficient, omnichannel experience for your customers and a satisfying, engaging experience for your service agents.

QContact brings all your calls, emails, text messages and social interactions into one unified interface. With inbound, outbound dialler and AI technologies, QContact is the complete cloud-based communications platform.

Performance Telecom provides a suite of award-winning solutions and telecom services to businesses and contact centres. We partner with our customers to help solve many of their most complex challenges.

Synthetix are leaders in conversational AI including, Live Chat, Call-back, Intelligent FAQ Search, Intelligent Web and Agent Knowledge for brands like Toyota, Boots, Virgin Holidays and esure.

Ultracomms is a leading provider of secure, compliant, omni-channel contact centre management with award-winning PCI DSS Level 1 certified secure payments to help clients maximise performance, improve customer experience and reduce organisational risk.

Do your customers get the right level of support- every time, whatever channel? Worldline Contact omnichannel makes the best use of your people, technology assets and data to delight daily!