Avoira Contact Centre solutions resolve the challenges facing contact centre's today. Our AI driven real time voice analytics dramatically improve efficiency, compliance, retention, customer satisfaction, upsell and wrap up time.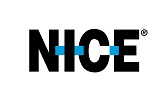 When the world's leading companies want to improve business performance, increase operational efficiency, prevent financial crime, ensure they're fully compliant or enhance their safety and security, they talk to NICE. https://www.nice.com/

Syniverse is the world's most connected company. With a network that reaches billions of people and securely sends millions of messages every minute, some of the most-recognized brands on the planet rely on us.