Bluecrest Health Screening is introducing cloud-based communications technology to improve the service for its customers. Adopting 8×8's Virtual Contact Centre and Quality Management solutions will give the company's customer service agents the tools to provide an excellent experience at every stage of an interaction.
A leader in private health screening sessions for signs of illness, Bluecrest Health Screening needs its staff to be fully equipped to deal with customer enquiries effectively and sensitively.
Bluecrest needed one unified platform that lets its staff communicate with customers using their preferred method. 8×8's Virtual Contact Centre offers staff the ability to respond via phone or email and with space for 30 staff on the system, Bluecrest can easily increase or decrease the numbers of agents based on service demand. As all cases are fully updated in the cloud after every interaction, agents can pick up from one another without needing to ask customers repeated questions.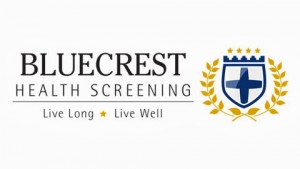 Analytics is key to measuring and improving agent performance; however, the incumbent reporting system needed manual input, which drained managerial time. Now all communications and cases can be tracked from just one place, saving time and ensuring that staff performance is always outstanding.
8×8's analytics tools are also integral to Bluecrest to be able to track the success of marketing campaigns. Bluecrest uses more than 100 non-geographic numbers as part of direct mail campaigns and the ability to record call volumes and responses has been crucial in evaluating their effectiveness.
Angela Rodbourne, Contact Centre Director at Bluecrest, said: "We're always looking at how we can improve our customer service using the latest technology. It's important as a leading provider of healthcare that the level of service we provide in screenings is not only first class but also consistent, which is just as important when our customers reach out to speak to us. Next year, we're hoping to achieve ISO 9001 to demonstrate our ability to provide excellent services to customers; we're confident 8×8's Virtual Contact Centre will help us with this."
Kevin Scott-Cowell, UK MD of 8×8, said: "It's important that companies like Bluecrest can rely on their chosen technology to work effectively and improve customer service in a sensitive space. We're looking forward to working with them to improve service standards and support their bid to achieve  ISO 9001 accreditation."
For more information visit Bluecrest via http://www.bluecrestscreening.com/ and 8×8 at https://www.8×8.co.uk/