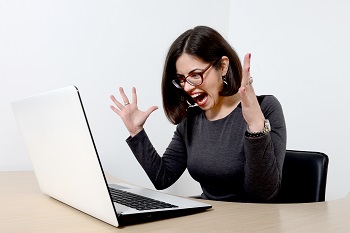 Call centres are the nation's biggest bugbear – especially those based outside the UK – according to new research carried out by Which? consumer group released last week.
Having surveyed 100 major UK brands and more than 3,500 consumers, the results found that 46 per cent of people said they were irritated by call centres not being based in the UK, while just over a third (36 per cent) disliked automated telephone systems. Those lucky enough to get through were no less discontented. A third (32 per cent) were annoyed about being passed around lots of different people and channels.
The biggest block to contact centres improving their offering is their insistence on focusing too much on treating customers like numbers. Industry experts acknowledge that data driven metrics and intelligent contact flows are a must to ensure customers are dealt with quickly and by the right person.
Richard Lloyd, Which? executive director, said: "Call centres and telephone systems are the biggest customer service gripes by far. Firms need to up their game — those that don't give customers the care and attention they deserve risk losing out to their competitors."
Solutions like self-service options, queue personalisation and ensuring agents have visibility across all channels and a record of historical interactions can help improve the customer experience immensely.