Effective change in your contact centre has to be based on hard evidence. That evidence lies buried within telephone conversations, emails and social media interactions.
Join Ember Services for lunch and learn about the key things you need to think about before implementing a speech analytics solution across multiple channels.
During the session we will cover:
The role of speech analytics
Top 5 tips to get started (or how to re-energise an existing solution)
Pitfalls to look out for
How to measure success
We will also be discussing a number of real life examples of how you can use insights gained from your customer interactions to improve your customer service operation.
Limited spaces – book your seat today!
Presenter Information:
Lee Mostari | Consulting Director of Managed Analytics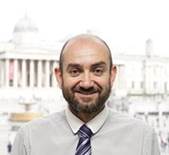 Lee joins Ember having led consulting functions with NICE Systems and Insight Now. He also worked on the client side with EE (formerly T-Mobile), where he was based in the UK, and for the T-Mobile International Group, holding a number of customer insight roles. Prior to T-Mobile, Lee worked for 12 years within the Santander Group, where he delivered customer-orientated projects that significantly improved the customer experience.
About Ember Services Managed Analytics Team
The role of Lee's team is to identify actionable insights from customer contact and customer feedback interactions, by implementing speech and text analytics and utilising their extensive operational knowledge and proven best practices determined from their analytical work. Learn more here. 
Limited spaces – book your seat today!

The event is in association with Cloud 9 Business Analytics.