At ContactOne we believe in creating more successful conversations by using true multi-channel / omni-channel engagements that enable business-to-consumer (B2C) organisations to communicate with their customers via the customers' channel of choice.
Customers want to engage with a contact centre through their media of choice without unnecessary repetition of previous conversation elements…just one conversation across all interactions. Our advanced agent workplace does just that allowing the agent to view the whole, threaded conversation, along with the notes made during each communication. Consistent engagement across all media, along with sophisticated routing and a blended, universal queue makes it easier to upskill agents from a single media to interactions spanning all channels. Our platform includes all major channels including Voice, Email, Webchat, SMS, Facebook, Twitter and Trustpilot.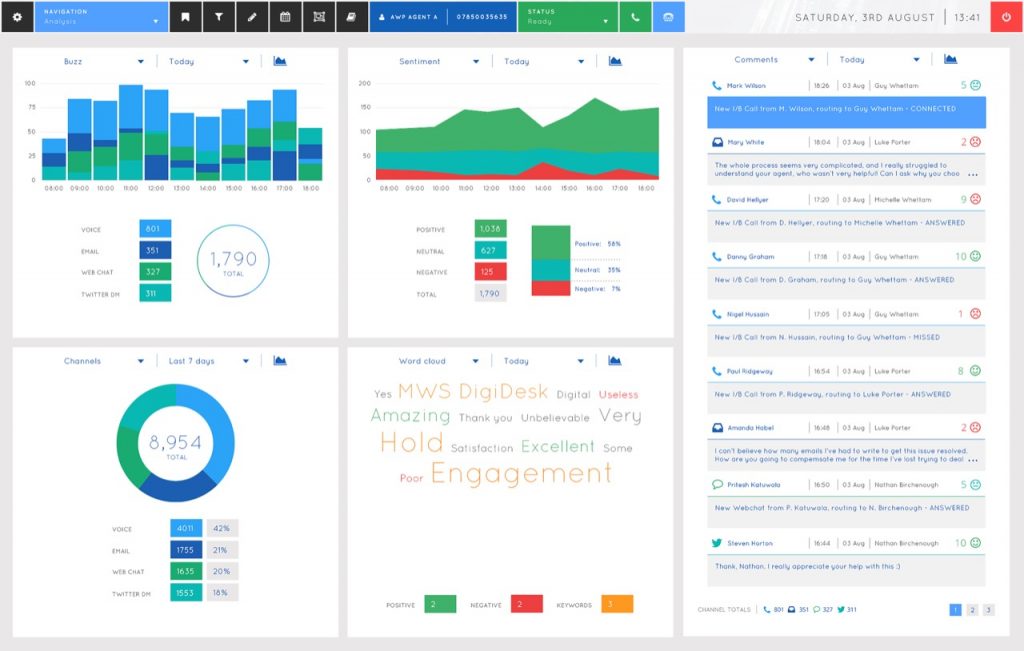 Contact centre managers want extensive, real-time information, with scheduled email reporting on daily, weekly and monthly trends. With a wide range of widgets our platform delivers data in a clear digestible format enabling contact centre managers to easily create, and share, real-time analysis wall boards to show information in a way that's relevant to their business needs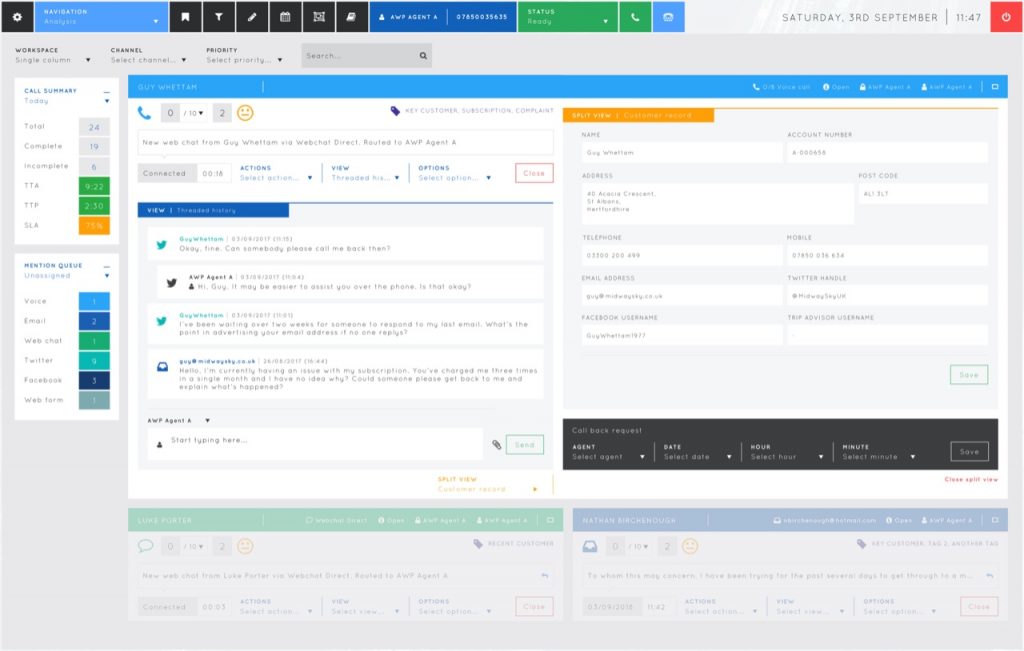 Supervisors need basic information about calls in progress, contact centre / agent performance and real-time agent availability. Our supervisor dashboard widgets show this information and much more. They are optimised for the needs of the contact centre supervisor and, like the analysis widgets, can be combined by the supervisor to show the exact information required. Supervisors can even listen in on agent conversations and assist by whispering to the agent during the conversation if necessary.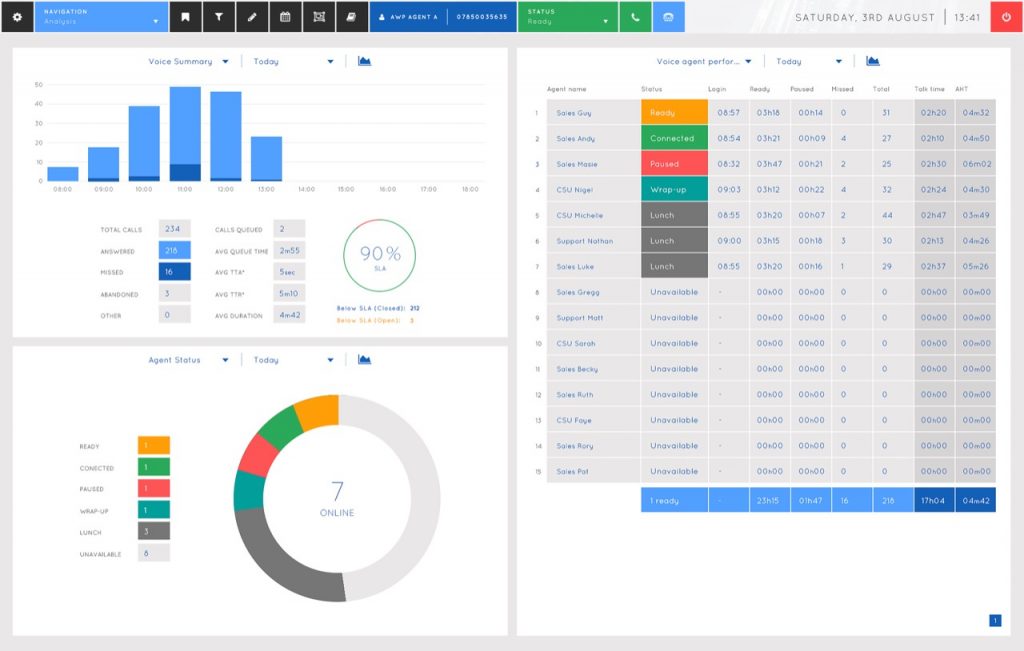 Understanding what your customers think is a key element of the modern, B2C contact centre, which is why ContactOne's Contact Centre platform incorporates both a CSAT module for real-time Voice-of-the-Customer (VoC) feedback along with a Monitoring and Engagement module for Social Media (Facebook, Twitter etc.) and Review sites such as Trustpilot and FeeFo.
Find out how ContactOne can help you have more successful conversations, contact us via phone 0330 880 4444 or email info@contactone.net for a free demonstration of our Contact Centre platform.
Company Website: https://contactone.net