As part of our focus on Social Media Management Services this month, we take a look at some solutions tailored with contact centres specifically in mind…
Conversocial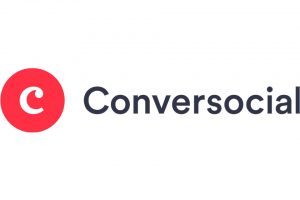 Customer care executives face a perpetually losing proposition: they are forced to choose between delivering great customer experience and the lowest cost to serve. The constraints of this CX/Cost Equation are holding them back.
Traditional approaches to solve this ongoing challenge have not moved the needle: $1.3 trillion was spent on customer care last year, yet 66 percent of consumers are still switching brands due to poor service. The answer is not coming from pouring more money into customer care technologies of the past like CRM, communities or online chat.
The disruptive opportunity for today's customer care leaders is to operate with a different set of rules: use the power and unique nature of Social Messaging and advancements in intelligent automation to finally break free from the constraints of this CX/Cost Equation. The use of Social Messaging is exploding and quickly becoming the language of today's consumers: four billion consumers use it today and it's growing at a rate of 90 million users/month. These consumers are waiting to engage with brands on Social Messaging platforms.
Conversocial is transforming customer care in today's mobile and social world through the power of Social Messaging. Using advancements in intelligent automation and the unique advantages of the Social Messaging channel, Conversocial helps companies including Tesco, Hyatt Hotels and Google, to achieve hyperscale productivity and finally break free from the CX/Cost Equation – the forced compromise between great customer experiences and lowest cost to serve.
Forward-thinking customer care executives choose Conversocial for its unmatched domain expertise that turns the unique characteristics of Social Messaging into a strategic channel and differentiated advantage. Conversocial offers the industry's only Digital Care Platform for Social Messaging with workflow, analytics and automation designed from the ground up for the distinct, asynchronous nature of messaging. As a result, customers achieve hyperscale productivity through intelligent automation and continuous optimization. Conversocial commercializes Social Messaging for the most demanding customer care environments, delivering measurement comparable to traditional care channels and the security, privacy and reliability required for an industrial strength channel.
RMG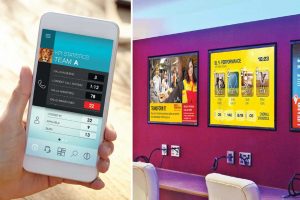 Making Metrics Actionable, Helping Contact Centres Perform Better.
Contact Centres face a series of challenges impacting on their productivity and efficiency as well as customer satisfaction and loyalty if not handled in an appropriate way. Some crucial challenges include:
• Slow adoption of new performance enhancing technologies
• Agent retention and low employee engagement – non effective internal communications
• Disparate systems used to manage various customer service channels
• Difficulty managing all channels consistently
• Lack of real-time cross system performance dashboards and insights
Contact centre managers must find appropriate solutions to these challenges if they wish to remain competitive and successful, contributing positively to the brand. The difficulty lies in how to inspire staff and get relevant information across to all employees and, in doing so, reduce average resolution times, agent attrition rates, errors and overall costs. All this whilst increasing employee engagement, service levels, profitability and customer satisfaction.
RMG is your partner in this quest. Our intelligent contact centre solutions deliver true value to businesses by turning content and data into unified actionable insight for better work practices, more favourable behaviours, and improved decision making. Our smart visual contact centre solutions make relevant information and insights readily available on a wide range of end points, from digital signage displays to specialized mobile apps and desktop widgets.
More contact centres are becoming omni-channel and the growth of social media as a key customer service and customer engagement platform has been tremendous. As part of its solutions, RMG #Social is a clever tool providing a real time interface between user generated as well as employee generated content and the brand, creating a different way of connecting agents and customers and engaging both.
RMG provides a state-of-the-art content management platform that powers up all visual communications across the company, including real time social media content, as well as display and other hardware needed to flawlessly implement the contact centre's visual internal communcations and performance management solution for a rich outcome.