Thursday 25th June 2.00 pm (BST) / 9.00 am (EDT)
Bricks and Mortar contact-centre operations continue to face challenges on multiple fronts:
Increasing cost of people
High levels of attrition
Staff absence
Limited agility to respond
Rapid adoption and acceptance of virtual working
Seasonal peak demands and disruptions such as COVID-19 pandemic has further exposed the vulnerability of the traditional contact-centres with their business model being significantly limited in its ability to respond effectively to such challenges.
GigCX offers a strong business case: not only with respect to business risk mitigation but also with the potential it offers for delivering new, innovative service models that derive the maximum benefits from a distributed workforce.
During this free-to-attend webinar, Ember's industry-experienced specialists will be joined by guest panellists as they explore the rising adoption of GigCX and address some of the critical questions facing the market today:
What is GigCX
What are the benefits of introducing GigCX as a solution to your operating model?
How can GigCX support long-term economic sustainability?
What is the process of removing barriers within your organisation to introduce GigCX?
This 50-minute webinar will be taking place on Thursday 25th June at 2.00 pm (BST) / 9.00 am (EDT) and to register please click here.
Introducing the presenters: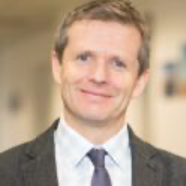 Mike Havard
Group Director
Ember Group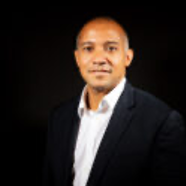 Simon Dillsworth
Managing Director
Ember Group